AUG 16 - JAN 6 PATRICIA CRONIN, APHRODITE, AND THE LURE OF ANTIQUITY: CONVERSATIONS WITH THE COLLECTION
Take a look at the past meeting the present through the work of internationally recognized artist, Patricia Cronin, as she re-envisions a fragmentary sculpture of Aphrodite from 1AD in whole, along with other works by the artist. Tampa Museum of Art. 813-274-8130 TampaMuseum.org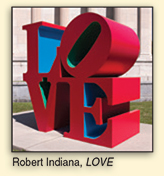 OCT 25 - MAR 17 ROBERT INDIANA: A SCULPTURE RETROSPECTIVE
Explore the five-decade career of one of America's most beloved artists, Robert Indiana through sculpture, paintings, prints, and drawings which highlight how Indian's thinking in visual form crossed different media. Tampa Museum of Art. 813-274-8130 TampaMuseum.org
SEP 28 - FEB 14 YAYOI KUSAMA: LOVE IS CALLING
Lose yourself in the magic of one of artist Yayoi Kusama's iconic Infinity Rooms. Color changing sculptures covered in Kusama's signature polka dots and mirrored walls create a kaleidoscope of infinite space. Tampa Museum of Art. 813-274-8130 TampaMuseum.org
AUG 25 - FEB 10 A HISTORY OF CONSERVATION: A BIRD'S EYE VIEW
Discover the beauty and fragility of birds and their historical relevance to humankind from ancient times to present day. Including ancient artifacts, specimens, and a rare egg collection, this is a captivating exhibit not to be missed! Tampa Bay History Center. 813-228-0097 TampaBayHistoryCenter.org
NOV 16 - JAN 6 WINTER VILLAGE @ CURTIS HIXON PARK
Celebrate the holiday season as the riverfront park is transformed with sights, sounds and activities for children & adults of all ages including ice skating & a holiday market. Curtis Hixon Waterfront Park. WinterVillageTampa.com

DEC 1-23 VICTORIAN CHRISTMAS STROLL
Stroll down the extravagantly adorned hallways of the former Tampa Bay Hotel. Sing with carolers and meet old Saint Nick.
Henry B Plant Museum.
10am-8pm. 813-254-1891
PlantMuseum.com
DEC 17 AMYTHYST KIAH
Discover the talent of multi-instrumentalist Amythyst Kiah, who meshes African-American roots music with her love for country icons including Dolly Parton and Loretta Lynn. Up-and-coming is an understatement for this songstress. Straz Center. 813-229-7827 StrazCenter.org
DEC 17 PATEL CONSERVATORY PRESENTS JAZZ JAM - FALL
The smooth stylings of jazz will be featured in this performance from the students of the Patel Conservatory as they present an evening of various jazz styles and improvisation. Join us as up-and-coming jazz musicians bring their skills to Tampa. Straz Center. 813-229-7827 StrazCenter.org
DEC 19-23 CRYSTAL - A BREAKTHROUGH ICE EXPERIENCE
Dazzle and delight in the synchronized and freestyle ice skating and circus disciplines in this exhilarating tale of self-discovery in a world of surreal and signature Cirque du Soleil. Amalie Arena. 813-301-2500 CirqueDuSoleil.com
DEC 15-22 THE WINTER WONDERETTES
Featuring 60s versions of holiday classics and a hunt for a missing Santa Claus, The Wonderettes are back and more entertaining than ever. The glittering and energetic holiday show is guaranteed to delight. Stageworks Theatre. 813-374-2416 StageworksTheatre.org
DEC 21-23 NEXT GENERATION BALLET'S NUTCRACKER
Witness the holiday magic of the Nutcracker, as interpreted by principal dancers from the New York City Ballet, Miami City Ballet, and other award winning dancers. This family-friendly favorite sold out last year - get your tickets now! Straz Center. 7pm. 813-229-7827 StrazCenter.org
DEC 22 HOLIDAY BOAT PARADE OF LIGHTS
Come out along the Riverwalk and watch as festively decorated boats compete in a spectacle of lights. 6-8pm. TheTampaRiverwalk.com

DEC 22 HOLIDAY LIGHT BOAT PARADE ABOARD THE AMERICAN VICTORY SHIP
See the best view of the boat parade where the official judges station is located. With live DJ, food trucks, beer & wine, Santa Claus, photo ops, and kids activities. American Victory Ship. 6:30-9pm. 813-228-8766 AmericanVictory.org
DEC 23 CHRISTMAS IS NEAR
Start your family holiday celebrations downtown with food trucks, train rides, and pictures with Santa, followed by an incredible candle-light service. Free admission. 6pm. Curtis Hixon Waterfront Park. ChristmasIsNear.com

DEC 26-31 SNOW DAYS
Continue the holiday celebration at the Aquarium and have a flurry of fun in a real snow play area for kids. After you're done, head inside for an Aquarium experience. The Florida Aquarium. 12-5pm. FLAquarium.org
DEC 28 A DRAG QUEEN CHRISTMAS - THE NAUGHTY TOUR
Get in on the holiday glitter and excitement with contestants from RuPaul's Drag Race on VH-1, performing live on stage and rocking the catwalk. This is an evening of holiday cheer and your favorite queens. Straz Center. 8pm. 813-229-7827 StrazCenter.org
DEC 28 SEBASTIAN MANISCALCO: STAY HUNGRY
Experience the hilarious no-filter observational show of comedian Sebastian Maniscalo, best known for his Comedians in Cars Getting Coffee segment, and his movie roles alongside Will Farrell and Amy Pohler. Straz Center. 7pm. 813-229-7827 StrazCenter.org
DEC 29 WALK TAMPA: CENTRAL AVENUE BLACK HISTORY TOUR
Tour the "Harlem of the South," Tampa's Central Avenue districtand learn about Tampa's African-American community and culture from the 1890s to the late 1960s. Tours meet at Robert Saunders Public Library. Pre-registration required. Tampa Bay History Center. 813-228-0097 TampaBayHistoryCenter.org
DEC 29 THE CASTLE - ROYAL MASQUERADE: THE WHITE RABBIT BALL
Slip down the rabbit hole at our most luscious event of the year! This formal masquerade affords you a taste of the elegance of the old world. We will have a string trio serenading you throughout the night and our signature Midnight Waltz in the ballroom when the clock strikes 12. Come explore the castle in a different light at the White Rabbit Ball!! CastleYbor.com
DEC 30 WWE LIVE HOLIDAY TOUR
Experience the raw realness of the WWE when they arrive back in Tampa for a holiday spectacular. No disqualification, no count-out. Don't miss this show - it's the FINAL WWE show of the year! Amalie Arena. 813-301-2500 7:30pm AmalieArena.com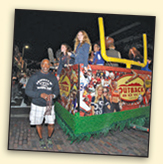 DEC 31 OUTBACK BOWL PARADE & PEP RALLY
Ybor City hosts this festive New Year's Eve Parade and Pep Rally. The parade will feature floats, marching bands & cheerleaders. The parade starts at 5:30pm and runs down 7th Ave in Ybor City. OutbackBowl.com
DEC 31 DOWNTOWN COUNTDOWN
Ring in the New Year with balloon drops, bubble wrap fireworks, explosive experiments, and more! You can celebrate as a family by day and still have time for evening festivities. Included with museum admission. 12-5pm. Glazer Children's Museum. 813-443-3861 GlazerMuseum.org
DEC 31 NYE WRAP PARTY 2018: AUSTIN POWERS
Ring in 2019 at the most retro-groovy New Years Eve party in the Bay Area. Unlike the swanky champagne-and-sequins, this wrap party is all about classic movies and the historic theatre it will take place at. Groovy, baby, yeah! Tampa Theatre. 9pm 813-274-8286 TampaTheatre.org
DEC 31 NEW YEAR'S EVE 2019 GALA
Dance all night with a live band and DJ while enjoying a top-shelf open bar, late night hors d'oeuvres, as well as a champagne bar and midnight toast, followed by the most elaborate fireworks displays in the city right by the water. Armature Works. 9pm 813-250-3725 ArmatureWorks.com
DEC 31 BOLLYWOOD NEW YEAR 2019
Countdown to 2019 with Live DJ's playing Bhangra and all Bollywood music. Food, Drinks Special, VIP Seatings. Midnight shots. 12-5pm. Rasoi Indian Cuisine. 10pm 321-440-6790 RasoiTampa.com
JAN 4 THE FLORIDA ORCHESTRA - GERSHWIN'S RHAPSODY IN BLUE
Listen to and feel the beauty of the sonic masterpieces of Gershwin, Still, and Dvorak as interpreted by Cuban jazz pianist Aldo López-Gavilan and The Florida Orchestra and conducted by Thomas Wilkins. Straz Center. 813-229-7827 StrazCenter.org
JAN 5 STARS OF TODAY MEET THE STARS OF TOMORROW YOUTH AMERICA GRAND PRIX GALA
Come together with the most spectacular gala of the Tampa area dance season, featuring performances by award-winning wunderkinds from Next Generation Ballet and the Youth America Grand Prix. Straz Center. 813-229-7827 StrazCenter.org
JAN 5 - FEB 10 STRIKE A POSE ART EXHIBIT
Check out the first art exhibit of the year by Tampa Regional Artists. This show focuses on figurative and portrait work to hone the technical skills of the artists. Reception January 10 at 7pm. Free to the public. TampaRegionalArtists.com
JAN 9 - FEB OTHELLO BY WILLIAM SHAKESPEARE
Backstabbing politicians, two-faced frenemies, gaslighting, treachery, and true love - Shakespeare's Othello might as well be talking about this year's headlines. And in this modern spin of the production, it does. Straz Center. 813-229-7827 StrazCenter.org
JAN 10-20 18TH ANNUAL TAMPA BLACK HERITAGE FESTIVAL
A ten-day celebration that host a variety of family-friendly activities, with live entertainment, cultural events, health tutorials, renowned speakers, food & craft vendors, a music fest and more. TampaBlackHeritage.org
JAN 11 THE FLORIDA ORCHESTRA - UNFORGETTABLE: 100 YEARS OF NAT & NATALIE
Celebrate a century of the legendary Nat King Cole and his unforgettable daughter, Natalie Cole with iconic hits like When I Fall in Love, Route 66, and, of course, Unforgettable. Dee Daniels and Denzal Sinclaire on Vocals. Jeff Tyzik conducts. Straz Center. 813-229-7827 StrazCenter.org

JAN 12 PATEL CONSERVATORY PRESENTS WINTER CABARET
Kick off your New Year with the Patel Conservatory Winter Cabaret. Students grade 7 and up will perform renditions of solo, duet, and small group musical theater favorites along with blockbuster opening and closing numbers. Straz Center. 813-229-7827 StrazCenter.org
JAN 12 WINTER JAM 2019
Enjoy a night of music from all genres and all corners of the world. This year's blockbuster line-up includes Mandisa, Danny Gokey, LEDGER, and a Pre-Jam Party with even more talent on the rise. Amalie Arena. 7pm. 813-301-2500 AmalieArena.com
JAN 15 - APR 15 MODUS OPERANDI: CONTEMPORARY PHOTOGRAPHY FROM THE COLLECTION OF BNY MELLON
Be enriched by the corporate art collection of BNY Mellon, which includes a variety of media from the 18th to 21st centuries and artists from Yasumasa Morimura to Wolfgang Tillmans. Florida Museum of Photographic Arts. 813-221-2222 FMoPA.org
JAN 15 - MAR 24 HUNDRED DAYS
Experience the uncensored and exhilarating true story about living and loving as if you only had 100 days to live. With magnetic chemistry and anthemic folk-punk music, the audience must ask itself: how do we make the most of the time we have? Straz Center. 813-229-7827 StrazCenter.org
JAN 15 INTO THE ARCTIC KINGDOM WITH FLORIAN SCHULZ, PHOTOGRAPHER
Discover the vibrant ecosystem of the Arctic as unveiled and captured by award-winning photographer Florian Schulz over the course of 34 months spent by the German explorer in the high arctic. Straz Center. 813-229-7827 StrazCenter.org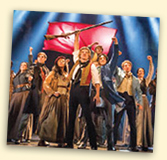 JAN 15-20 LES MISÉRABLES
Fall in love with the iconic story as re-imagined and presented by legendary theatre producer, Cameron Mackintosh. With all new staging and scenery, this is the perfect way to revisit or be introduced to the magic of Les Misérables. Straz Center. 813-229-7827 StrazCenter.org
JAN 18 - FEB 24 GASPARILLA: A TAMPA TRADITION
Explore Tampa's premier party, attended by a motley crew of the famous and infamous, the beautiful people and bad dudes. Learn more about the early Gasparilla parades and enjoy vintage photographs from 1904 to the present. Henry B Plant Museum. 813-254-1891 10am-8pm. PlantMuseum.com
JAN 18 THE FLORIDA ORCHESTRA - SCHUBERT'S SYMPHONY NO. 9
Take in the sweet sound of masterpieces by Schubert, Bates, and Still. Featuring The Florida Orchestra joined by Joshua Roman on cello and conducted by Joshua Weilerstein. Straz Center. 813-229-7827 StrazCenter.org
CHILDREN'S GASPARILLA EXTRAVAGANZA: JAN 19
From 11am to 7:30pm, pint-sized pirates take over the City of Tampa with family fun, floats, flying planes, and fireworks! The 1/2 mile Gasparilla Preschooler's Stroll begins at 1:30pm at Howard. From 3:30-6pm the Children's Gasparilla Parade begins at Bay to Bay & Bayshore Blvd and ends at Edison & Bayshore Blvd. 7-7:30pm is the "Piratechnic" Extravaganza, where the imaginary sea battle between the pirates of Ye Mystic Krewe of Gasparilla and the City of Tampa is re-created.
GASPARILLA PIRATE STREET FESTIVAL: JAN 26
The festivities begin even before the pirates invade and the merriment continues into the evening after the parade with stages along the Riverwalk featuring live entertainment and lots of delicious food. Curtis Hixon Waterfront Park, MacDill Park, Ferg's Live, The Sail. 9am-until...
102ND GASPARILLA INVASION: JAN 26
Pirates invade and capture the City of Tampa in one of the largest, most unique celebrations in the country! The Jose Gasparilla leads a flotilla northward up Seddon Channel at 11:30am to dock at the Tampa Convention Center at 1pm. The invasion results in the Mayor surrendering the Key to the City to the Captain of Ye Mystic Krewe of Gasparilla.
PARADE OF THE PIRATES: JAN 26
The pirates celebrate their victory by parading along Bayshore Blvd, at 2pm, passing out trinkets and treasures to thousands along the route until they come to a stop at Cass St and Ashley Dr in Downtown Tampa.
SANT'YAGO ILLUMINATED KNIGHT PARADE: FEB 9
Come party at the Illuminated Knight Parade - featuring illuminated floats, plenty of music and dancing, and lots of beads. The parade begins at 7pm along 7th Ave in Ybor City, and the party extends into the early morning hours.
GASPARILLA DISTANCE CLASSIC: FEB 23 & 24
Taking place since 1978, athletes of all levels can take on the 15k, 5k, half marathon, 8k, 5k walk, 5k stroller races, and more! All races begin and end in Downtown Tampa, near the Tampa Convention Center.
48TH ANNUAL RAYMOND JAMES GASPARILLA FESTIVAL OF THE ARTS: MAR 2 & 3
Showcasing the world's most talented artists who essentially transform Curtis Hixon Waterfront Park & Kiley Gardens into a museum. Featured art includes ceramics, glass, jewelry, painting, photography, sculpture, and more! Includes the TBBCA Chalk Walk, live entertainment & children's activities. Sat 9am-6pm, Sun 10am-5pm.
GASPARILLA MUSIC FESTIVAL: MAR 9 & 10
Featuring musical acts from a wide variety of genres on several stages and cuisine from the region's top restaurants. The festival is kid-friendly with children's activities offered early each day. Gates open at 10am at Curtis Hixon Waterfront Park.
GASPARILLA INTERNATIONAL FILM FESTIVAL: MAR 19 - 24
A celebration of filmmakers from across the world as well as local talent. The event features screenings of documentaries, shorts and feature-length works, in addition to U.S. premieres, Q&A sessions with the auteurs and casts, expert panel discussions, star-studded red carpet engagements, after parties and an award ceremony.
813-251-8844 GasparillaPirateFest.com
JAN 19 - MAY 12 THE PIGEON COMES TO TAMPA: A MO WILLEMS EXHIBIT
Spend an exciting day with the characters of beloved children's book author and illustrator Mo Willems, including The Pigeon, the wily city bird best known for his antics in Don't Let the Pigeon Drive the Bus! Glazer Children's Museum. 813-443-3861 GlazerMuseum.org
JAN 19 RAFFI
Be entertained while celebrating children with singer, songwriter, author, and advocate for children, Raffi, North America's most popular children's singer live in Tampa to celebrate his new album commemorating his 70th birthday. Tampa Theatre. 813-274-8286 TampaTheatre.org
JAN 19-20 BLACK HERITAGE MUSIC FEST
Featuring artist Norman Brown & Stokley. Experience a variety of family-friendly activities, a Children's Village, Free Health Screening, food vendors, giveaways and much more. Curtis Hixon Waterfront Park. Noon-9pm. TampaBlackHeritage.org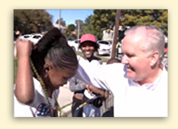 JAN 21 30TH ANNUAL DR MARTIN LUTHER KING DAY PARADE
Thousands line the streets of a two-mile route winding through East Tampa from Cuscaden Park to Middleton High School. Noon-4pm. MLKJrParade.com
JAN 29 - FEB 3 A BRONX TALE
A Bronx Tale is an unforgettable story of loyalty and family. Experience the Bronx in the 1960s, along with hig-energy dance numbers, and original doo-wop tunes. Directed by Jerry Zaks and Robert De Niro. Straz Center. 813-229-7827 StrazCenter.org
JAN 31 - MAY 27 OSWALDO VIGAS: TRANSFORMATIONS
Be challenged and intrigued by the abstract and geometric works of artist Oswaldo Vigas who began as a doctor in Venezuela and came to be one of the most prolific Latin American artists of the 20th century. Tampa Museum of Art. 813-274-8130
TampaMuseum.org
JAN 31 WE SHALL OVERCOME: A CELEBRATION OF MARTIN LUTHER KING, JR.
Celebrate and remember the everlasting impression that Dr. Martin Luther King, Jr left on the history and future of the United States of America as well as the lasting entertainment of work by the likes of Nina Simone and Duke Ellington. Straz Center. 813-229-7827 StrazCenter.org
FEB 1 THE FLORIDA ORCHESTRA - DREAMS OF SPAIN
In Latin-inspired gems from Bizet to Bernstein, star soprano Camille Zamora takes audiences on a musical journey into the Spanish soul. Joined by The Florida Orchestra conducted by Jeff Tyzik. Straz Center. 813-229-7827 StrazCenter.org
FEB 7 FROM IDOL SMASHERS TO ICON MAKERS
From Pagan idolatry to Rothko and the "mystery of the Jew" in modern art, professor of art history and visual culture at Fairfield University, Charles McGraw Groh will present an overview of art and the Jewish experience. Reception at 6:30pm. Talk begins at 7:30pm.
Henry B Plant Museum.
813-254-1891
PlantMuseum.com
FEB 9 ANTON COPPOLA'S LADY SWANWHITE
In Discover the power of love in Anton Coppola's latest work, Lady Swanwhite, a chamber opera in which Princess Swanwhite must marry the King, but falls for a prince who may need to be saved himself. Straz Center. 813-229-7827 StrazCenter.org
FEB 12-19 HAMILTON
Witness the now iconic musical about the life of American Founding Father, Alexander Hamilton, with music, lyrics, and book originally written by Lin-Manuel Miranda. Make sure to get your tickets ASAP as this production embarks on its third national tour. Straz Center. 813-229-7827 StrazCenter.org
FEB 12 SOUTHERN CIRCUIT FILM SERIES - DON'T GET TROUBLE IN YOUR MIND
Six cutting-edge films and their directors are brought to UT this academic year as part of the 2018-19 Southern Circuit Tour of Independent Filmmakers. This screening includes a Q&A with the filmmaker. University of Tampa. 813-253-3333 UT.edu
FEB 13 MICHAEL BUBLÉ
Grammy Award winner Michael Bublé returns to the stage with the first show to kick off his latest world tour in support of his new album, Love. Amalie Arena. 8pm. 813-301-2500 AmalieArena.com
FEB 14 - MAR 3 MAD THEATRE PRESENTS HEATHERS THE MUSICAL
Revisit the darkly delicious story about a brainy, beautiful teenage misfit who hustles her way into the most powerful and ruthless clique at her school, brought to you by an award-winning creative team, based on the 1988 cult film. Straz Center. 813-229-7827 StrazCenter.org

FEB 16 BEER, BOURBON & BBQ FESTIVAL
Grab your cowboy boots for a festival around a day full of beer sippin', bourbon tastin', music listenin', cigar smokin', and barbeque eatin'. Tampa's Curtis Hixon Waterfront Park. Noon-6pm. BeerandBourbon.com
FEB 16 & 17 WHIGFEST
One of the most unique festivals around celebrating freedom through art, music, creativity, and expression. Two days, 3 stages with a great mix of 20-plus national and local bands including Ella Jet & Future Soul, Tyler Childers, and Geri X. Ybor City. WhigFest.com
FEB 15 THE FLORIDA ORCHESTRA - THE PLANETS
The Planets align with NASA images on the big screen for 100th anniversary of Holst's sonic trip through the galaxy. Each section is meant to capture the character of the planet with the help of the Master Chorale of Tampa Bay Women's Choir. Conducted by Michael Francis. Straz Center. 813-229-7827 StrazCenter.org
FEB 15 BERT KREISCHER: BODY SHOTS TOUR
Comedian Bert Kreischer, fresh off the acclaim of his Netflix special, Secret Time, brings his Body Shots world tour to the stage of the Tampa Theatre. 813-274-8286 TampaTheatre.org

FEB 23 FIESTA DAY
Explore and celebrate the heritage that made Ybor what it is today. Family-friendly and FREE, the annual Fiesta Day brings out the best in Ybor and includes food, arts & crafts, and music on 7th Avenue. Tampa Theatre. 813-274-8286 TampaTheatre.org
FEB 24 HOLLYWOOD AWARDS NIGHT
Start with a limo ride and signing autographs for adoring fans and then move inside where there are games, prizes, and hair and makeup touch-ups with professional stylists. ABC's live coverage of the Academy Awards begins at 8pm. Tampa Theatre. 813-274-8286 TampaTheatre.org
MAR 10 GASPARILLA MUSIC FESTIVAL - KIDS FEST
Enjoy kids concerts, interactive musical programs, The Florida Orchestra's instrument petting zoo, and more. 12-5pm. Glazer Children's Museum. 12-6pm. 813-443-3861 GlazerMuseum.org
MAR 16 ROUGH RIDERS ST PATRICK'S DAY NIGHT PARADE
Ybor City's Rough Riders St Patrick's Day Parade has hundreds of floats aglow with lights and loaded with leprechauns and plenty of beads. Parade begins at Nuccio Pkwy and heads East on 7th Ave to 20th St. 4-11pm. 813-248-1898 TampaRoughRiders.com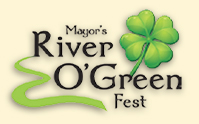 MAR 16 THE MAYOR'S RIVER O' GREEN FEST
Ybor The Hillsborough River goes green! Including live entertainment, kids' activities, food trucks serving Irish faire and lots of beer. Curtis Hixon Waterfront Park. 11am-5pm. 813-274-1898 RiverOGreen.com