FEB - JUL AMERICAN FLAGS: THE STARS & STRIPES IN AMERICAN HISTORY & CULTURE
Based on one of the preeminent collections in the world that was assembled over more than 30 years, this inspiring exhibition of textiles, artwork, and related memorabilia explores the history and context of the American flag. Tampa Bay History Center. 813-228-0097 TampaBayHistoryCenter.org
NOW OPEN TREASURE SEEKERS: CONQUISTADORS, PIRATES & SHIPWRECKS
Grand opening of the new 8,500 square foot gallery expansion featuring a 60-foot replica sailing vessel and focus on explorers who landed in "La Florida" more than 500 years ago. Explore the history of pirates who wreaked havoc along Florida's coasts in the 17th and 18th centuries, and efforts to recover long-forgotten shipwrecks from Florida's waters. Tampa Bay History Center. Tampa Bay History Center. 813-228-0097 TampaBayHistoryCenter.org

MAR 1 - JUL 22 &nbsp HAVING A BALL
Behold George Sosnak's striking portraits from America's pastime. One of the most beloved folk art painters of baseballs decorated with the images and arcane statistics so dear to fans of the game. Tampa Museum of Art. Tampa Museum of Art. 813-274-8130
TampaMuseum.org
MAR 6 - APR 30 &nbsp FOREVER YOUNG
Enjoy work submitted by experienced and amateur photographers aged 55+ in the Tampa Bay Community. Florida Museum of Photographic Arts. 813-221-2222 FMOPA.org
MAR 16 GASP! 2018
A kaleidoscopic circus of theater, dance, music, spoken word, visual art, soundscapes, cabaret, and more! Focusing primarily on the performing arts, showcasing multiple genres that collide and surprise with special outdoor performances. Tampa Museum of Art. 6-10pm 813-274-8130 TampaMuseum.org
MAR 17 THE MAYOR'S RIVER O GREEN FEST
The Hillsborough River goes green! Including live entertainment, kids' activities, food trucks serving Irish fare and lots of beer. Curtis Hixon Waterfront Park. &nbsp 11:30am-5pm. &nbsp 813-274-1898 &nbsp RiverOGreen.com
MAR 17 ROUGH RIDERS ST PATRICK'S DAY NIGHT PARADE
Ybor City's Rough Riders St Patrick's Day Parade has hundreds of floats aglow with lights and loaded with leprechauns and plenty of beads. Parade begins at Nuccio Pkwy and heads East on 7th Ave to 20th. &nbsp 4-11pm. &nbsp 813-248-1898 &nbsp TampaRoughRiders.com
MAR 20 - 25 GASPARILLA INTERNATIONAL FILM FESTIVAL
A celebration of filmmakers from across the world as well as local talent. The event features screenings of documentaries, shorts and feature-length works, in addition to U.S. premieres, Q&A sessions with the auteurs and casts, expert panel discussions, star-studded red carpet engagements, after parties and an award ceremony. 813-693-2367 GasparillaFilmFestival.com
MAR 23 - DEC 23 IMPERIAL DESIGNS: FROM THE HAPSBURG'S HEREND TO THE ROMANOV'S FABERGE
An exquisite collection of porcelains and decorative arts harkening back to the grand dynasties of 19th Century Europe and Asia. Henry B Plant Museum. 6-10pm 813-254-1891 PlantMuseum.com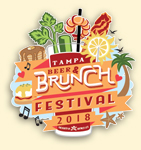 MAR 24 TAMPA BEER & BRUNCH FESTIVAL 2018
Savor tons of brunch dishes, sample over 60 craft beers & cocktails, live music, games and fun for the whole family. Cotanchobee Park. 11am-4pm 813-241-8838 TampaBeerBrunch.com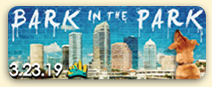 MAR 24 31ST ANNUAL BARK IN THE PARK HOSTED BY HUMANE SOCIETY OF TAMPA BAY
A family and dog friendly walk and pet festival featuring music, food trucks, beer, adopt-ables, vendors, doggie costume contests, and a 1-mile stroll along the river. &nbsp Curtis Hixon Waterfront Park. 11am-4pm.
HumaneSocietyTampa.org
MAR 24 TAMPA PRIDE FESTIVAL & PARADE
Join thousands for the annual Tampa Pride Diversity Parade which once again winds its way down 7th Avenue to 20th Street where it turns north to end at the Street Festival around historic Centennial Park. Historic Ybor City. Parade starts at 1pm TampaPride.org
MAR 25 13th ANNUAL TASTE OF SOUTH TAMPA
Delight in food and beverage samples, live entertainment, Kids Zone, giveaways & prizes, and voting for the "Best of South Tampa". Tampa Garden Club. 1-4pm 813-637-0156 TasteofSouthTampa.com
MAR 25 FLORIDA WATER FESTIVAL
Educating the public of the importance of protecting Florida's precious water resources. Family fun all day including: walk for water, live music, food trucks, water animal face painting & water system demonstrations. 1-5pm. FEW.org
MAR 28-29 SYNAPSE INNOVATION SUMMIT TAMPA
An opportunity for thousands of leaders and innovators to come together to celebrate, learn and explore the possibilities in technology and innovation. With guest speakers Jeff Vinik, Bernard Meyerson, James "Hondo" Geurts, and Mayor Bob Buckhorn. Amalie Arena. SynapseFL.com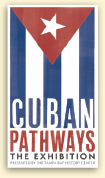 MAR 30 - APR 1 7th ANNUAL INT'L CUBAN SANDWICH ART & FOOD FESTIVAL
An exciting festival and contest to find THE BEST traditional and non-traditional Cuban Sandwiches from around the world! Enjoy live music, dance performances and over 100 food, art & cultural exhibitors. HCC - Ybor City Campus.
TheCubanSandwichFestival.com

MAR 31 - APR 1 EASTER WEEKEND AT THE AQUARIUM
Join all your aquatic friends with fun crafts, activities and an underwater Easter egg scavenger hunt. And of course the diving Easter Bunny with plenty of photo ops.
The Florida Aquarium.
9:30am-5pm 813-273-4000
FLAquarium.org
APR 1 - JUN 30 ANONYMOUS WOMEN: CAMOUFLAGE AND CALAMITY
Patty Carroll has been known for her use of highly intense, saturated color photographs since the 1970's. Her most recent project, consists of a 3-part series of studio installations made for the camera, addressing women and their complicated relationships with domesticity. By camouflaging the figure in drapery and/or domestic objects, Carroll creates a dark and humorous game of hide-and-seek between her viewers and the Anonymous Woman. Florida Museum of Photographic Arts. 813-221-2222 FMoPA.org
ERTH'S DINOSAUR ZOO LIVE
A breathtaking tour through pre-historic Australia. Meet and interact with amazingly life-like dinosaurs and other creatures so extraordinarily realistic you may feel the urge to run and hide - but don't! Because you won't want to miss a minute of this show. Tampa Theatre. 7-9pm DinosaurZooLive.us
APR 5-15 MAD THEATRE PRESENTS GREEN DAY'S AMERICA IDIOT
The two-time Tony® Award-winning hit musical, based on the Grammy Award-winning multi-platinum album, boldly takes the American musical where it's never gone before. This high-octane show includes every song from Green Day's album, American Idiot, as well as several songs from its follow-up release, 21st Century Breakdown. Straz Center. 813-229-7827 StrazCenter.org
APR 7 7TH ANNUAL BUBBLES AND BUTTERFLIES GALA
Enjoy Complimentary hors d' oeuvres and desserts, with guest performances, silent auction, red carpet photographer and More!!! To benefit a non-profit organization Redefining Refuge - dedicated to fighting for women and children who have been victims of sexual abuse, and domestic sex trafficking of minors. &nbsp Tampa Museum of Art. 7pm. RedefiningRefuge.org
APR 7-8 21ST ANNUAL FESTA ITALIANA WEEKEND
A multi-day event honoring Italian culture and heritage. Enjoy the finest cuisine from top Tampa Bay restaurants featuring mouth-watering Italian food, wine, cooking demonstrations, singers & dancers, a children's area and much more. Centennial Park & The Italian Club, Ybor City. 813-248-3316 FestaItalianaTampa.com
APR 21 BEST OF TAMPA BAY
Located along the spectacular riverfront, this event features food samplings from many of the Bay area's finest restaurants and caterers. Full open bar, specialty wine and beer tastings and live music. Straz Center. 7-11pm 813-229-7827 StrazCenter.org
APR 28 TAMPA BAY INT'L DRAGON BOAT RACES
Dragons take over the waters of Downtown as teams compete for the #1 trophy. Also enjoy live entertainment, food vendors, and more! Cotanchobee Ft Brooke Park. 8am-5pm PanAmDragonBoat.com
APR 28 SEAGRAPES FINE WINE & FOOD FESTIVAL
Benefiting the Florida Aquarium's education and conservation programs, sample over 100 wines and fantastic foods from Tampa's top local restaurants while strolling among some of the most amazing animals and plants native to Florida and around the world. The Florida Aquarium. 8-11pm 813-273-4000 FLAquarium.org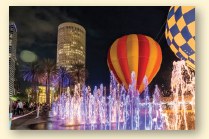 MAY 4-5 TAMPA RIVERFEST 2018
Taste of the RiverWalk kicks off on Friday with live music, beer trucks, and taste samples at Curtis Hixon Park. On Saturday enjoy more live music, a wiener dog derby, Taco Festival, and hot air balloon glow at Curtis Hixon Park. The Plank Bar and musical performances at MacDill Park. Live music at The Sail. The Gasparilla Stand-Up Paddle Board Invasion and Tampa Bay Pride Band Concert will happen at Water Works Park. In addition, AsiaFest will take place at Cotanchobee Ft Brooke Park. Along the Tampa RiverWalk. Fri 4-10pm, Sat 10am-10pm 813-229-7827
TheTampaRiverwalk.com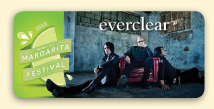 MAY 26-27 TAMPA BAY MARGARITA FESTIVAL
Enjoy a HUGE variety of Margaritas, tequila tasting, games, an awesome lineup of bands with headliner Everclear, and a fireworks show to end the night! Curtis Hixon Park. Noon-11pm
TampaMargaritaFest.com